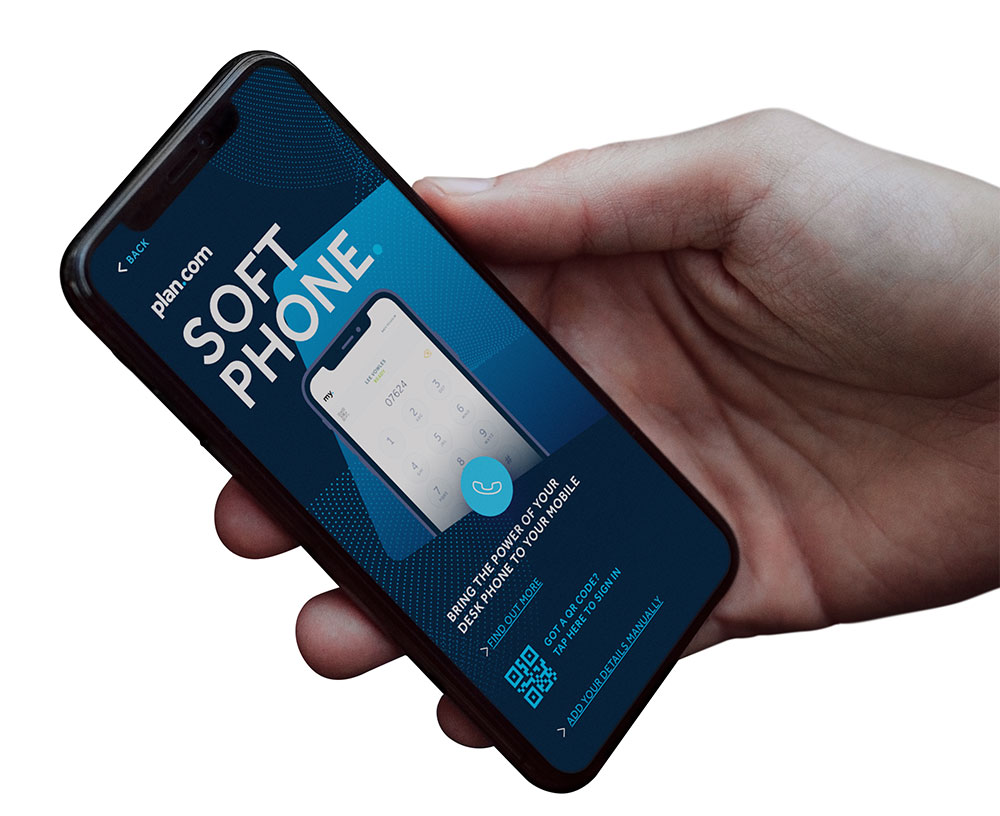 Flexibility is everything
—
For most businesses these days, giving your people the ability to work from anywhere is no longer a luxury – it's a necessity.
Now, thanks to Hosted soft phones from plan.com, people in your business can make and receive calls from their mobiles and their laptops or desktops.
Business continuity and disaster recovery
—
So, whether someone is working remotely out of choice, your office broadband goes down, or you need to change the way you work at a moment's notice – plan.com Hosted Soft Phones have you covered.
Mobile mobility
—
To set up a soft phone, simply add a user's details into my.plan. Once they have downloaded the my.plan app on their mobile, they'll be sent a link and… that's it! They will be up and running in no time.
Call through your laptop
—
(COMING SOON) If you'd rather make and receive calls through your laptop or desktop, our browser plug in makes this effortless. Compatible with most modern browsers the plug in gives you the same functionality as the mobile soft phone. All you need is a headset and mic.
Everything you need in a soft phone
—
Whether you want to make, receive, hold, mute or reject a call – the my.plan Soft Phone has it all. You can also access your contacts and call history.
Call allowance
—
Soft phone calls come straight out of your Hosted call allowance, not your mobile minutes. So you don't have to worry about unexpected charges.